Spotted Rug – £34-£96  from John Lewis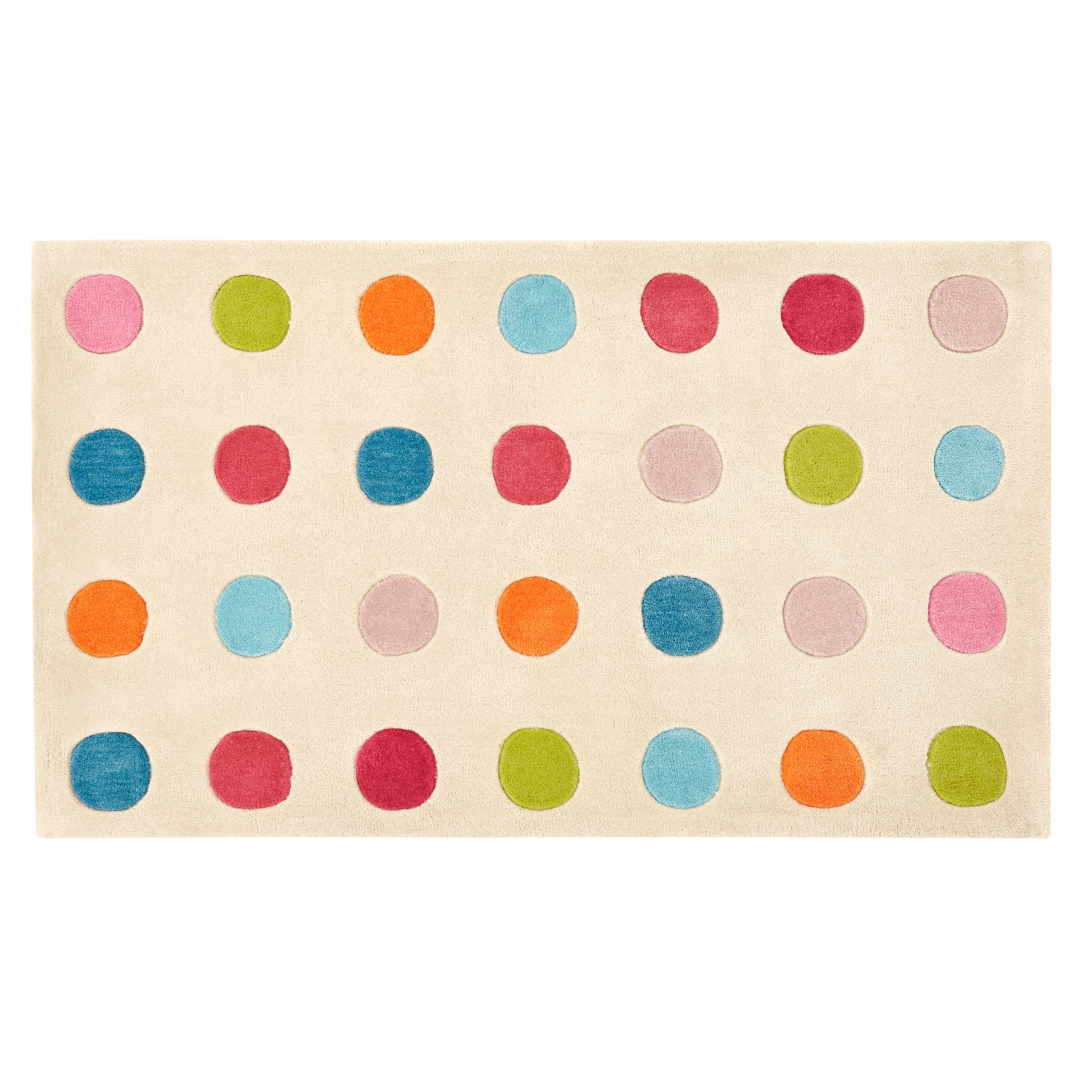 I bought this fabulous Spotted Rug for our daughter's playroom. I got the biggest size – it's rare to find kids' rugs this big. It's soft, good quality and great value. However no shoes allowed!
Fun rug with brightly coloured spots on a cream background. Hand tufted. Made in China.
160cm x 230cm = £96, 170 x 110cm = £47.50, 140cm x 80cm = £34