With 1st December and Christmas around the corner, thoughts turn to advent calendars. One of my most popular posts in 2009 was my favourite advent calendars. I'm going to do the same again this year, so without further ado, here are my favourite advent calendars for 2010 (and they are all non-chocolate).
TIP: Instead of sweets and chocolates, put in healthy snacks, something healthy, include a tree decoration in some days or perhaps a personal message in others.
Decorate The Tree 3D Advent Calendar – £7.99 from Traditionaladventcalendars.co.uk
Unusual and fun 'Decorate the Tree" advent calendar – in each door you will find small press-out cardboard decorations with which to adorn the 3D Christmas tree.
Christmas Advent Calendar Candle £7.50 from John Lewis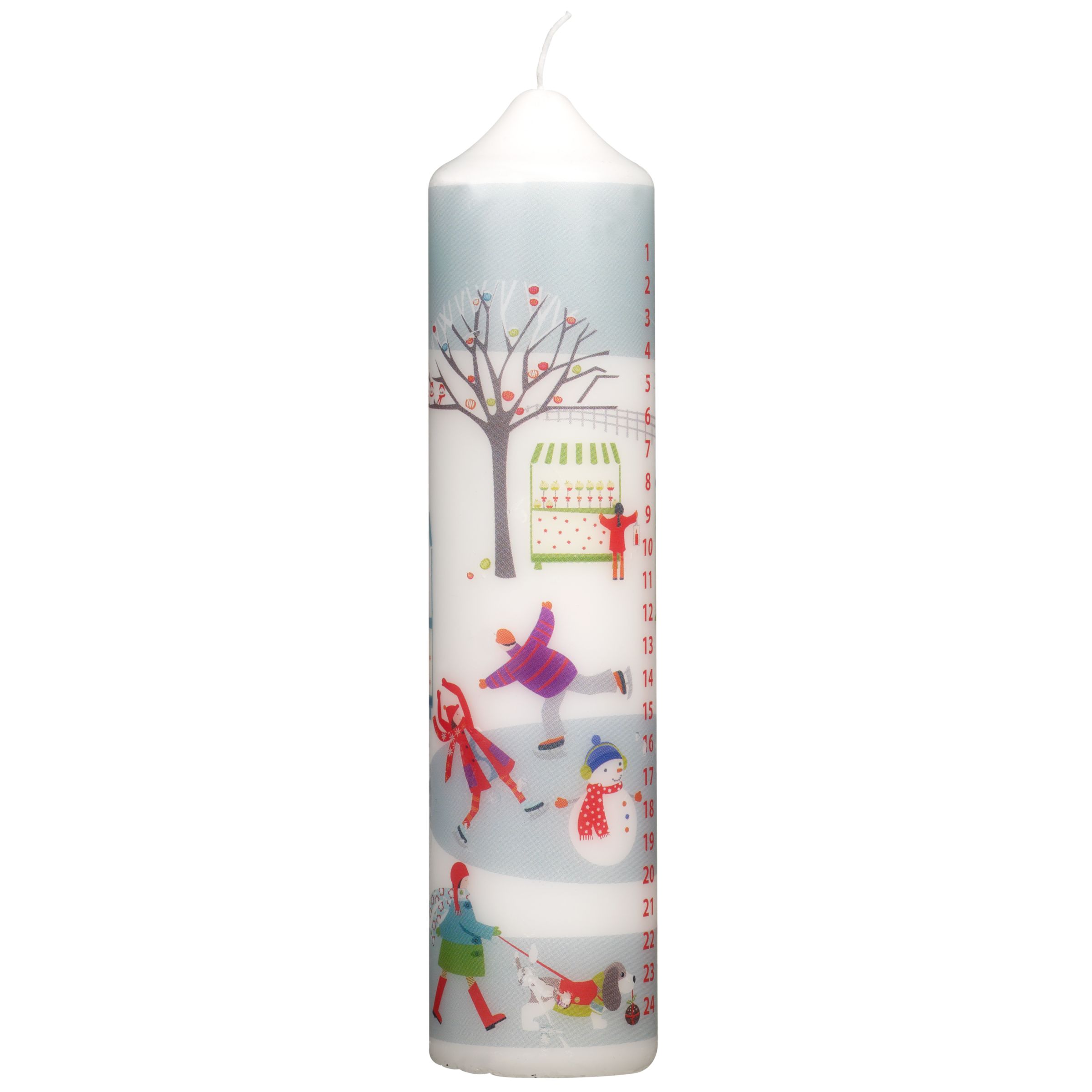 A different take on the traditional advent calendar, in that you burn a bit away every day. This delightfully festive features many Christmas themed prints.
Harrods Advent Stocking – £19.95
Celebrate Christmas with this plush velour stocking that can be filled with treats. Featuring a movable Father Christmas, it is a unique and fun way to count down advent.
Retro Advent Calendar Box – £39 from Notonthehighstreet.com
Countdown the days to Christmas with this vintage wooden advent calendar.  The 24 days of Christmas are decorated in charming retro designs with truly festive flavour.    Fill up each compartment with a mini treat for festive family fun in the build up to Christmas.
Advent Stocking Garland £39 from Notonthehighstreet.com
This embroidered felt advent calendar garland will make the count down to Christmas even more exciting. You can fill each numbered stocking with a little treat, making it a really personal and special advent calendar. It's also a great way to decorate a room and looks great hanging from a mantlepiece, window, bed or simply on the wall.
Notonthehighstreet.com also stock some other fantastic advent calendars.
Advent Calendar by Noix de Coco – £34.99 from Bodie & Fou
We love this advent calendar by Noix de Coc because it is a wonderful way to encourage children to be creative in the run-up to Christmas and it also can be re-used year after year. Each cube has two faces with super cute designs from Noix de Coc and the other 2 faces of the cubes have been left blank for you or the kids to customize.
Hotel Chocolat's Ultimate Milk Chocolate Advent Calendar £17.00
And here's one for the adults, with milk chocolate Christmas shapes behind each window, cast in mellow 40% and stylish 50% milk chocolates. Just make sure you're the first one up every morning!
On of my favourite sites, Mydeco has a comprehensive list of the best advent calendars available.