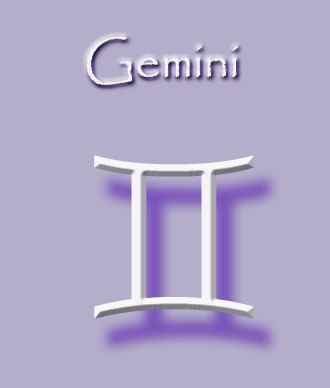 I do believe in star signs, not the day-to-day junk you read in the tabloids or gossip mags, but I think star signs are somehow cosmically linked to people's personalities.
According to the UK drama school, Perform, September is the month to conceive if you want your child to be the next Johnny Depp or Nicole Kidman. Geminis dominate Hollywood royalty more than any other star sign. Other Hollywood greats with Gemini as their star sign are Marilyn Monroe,
Kristin Scott-Thomas and Judy Garland.
Gemini is the most prevalent start sign amongst all the children that have attended Perform since 2000. They are great communicators and their dual nature means they can be themselves and a character at the same time. Confident, chatty Geminis are highly creative and they can move easily from project to project – perfectly suited to playing different parts. They are also very social, love using their imagination and talking.
I'm a typical Libran – the sign of the diplomat and the ditherer. Apparently, Librans are also charming, easy going, romantic, diplomatic, idealistic, refined and in love with love. But, they are also indecisive, resentful, frivolous, changeable, flirtatious, easily influenced and highly susceptible to flattery. My favourite signs of the zodiac are Geminiand Leo. My least favourites are Virgo (my husband is a typical Virgoan and I've just been laughing at their typical traits, if you click on the link, as it is so him) and Pisces.
Miss C is a Libran like me and I was delighted when Baby C was conceived at the end of August as her star sign was going to be Gemini – if she hadn't been born two and a half weeks early. So this meant she is now Taurus, although I'm sure she's really Gemini. Maybe one day she'll take her place in the Hollywood walk of fame.
What do you think about star signs? Any other potential Johnny Depp's out there?