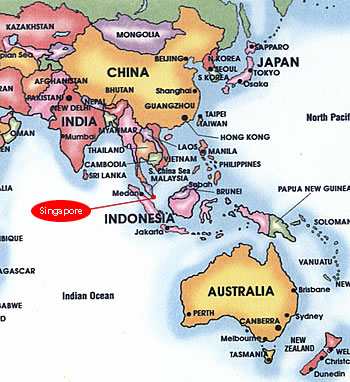 What a year 2011 was for us. Some downs but mostly ups. One year ago today we moved all the way to Singapore, nearly 7,000km from London. I'd always wanted to be an expat and I was finally getting my wish. I was pregnant – talk about really bad timing. There were lots of tears at the airport as we said goodbye to family and friends, but we were glad to leave the UK and all its doom and gloom behind us.
Things got off to a bad start, when we saw the tiny, dirty 1-bed apartment we were being put up in by Mr C's company. The last straw was the mattress on the floor by what was to be our bed, which Miss C was meant to sleep on. Tired, emotional and exceptionally disappointed, I started to cry, the enormity of what we'd done beginning to dawn on me. 5 days later we were moved to a new, marginally better place.
The first few months were crazy and very stressful at times, as we started building a new life from scratch. We moved into a condo full of expat families and started to make friends. Everyone says Singapore is an amazing place to bring up children and it's true. Miss C settled in and Baby C was born in May after a very smooth birth, so totally different from the first time. Life has just got better and better and we haven't looked back.
Happy New Year!