A couple of months ago I spent the best £7.99 ever, on a toy buggy for my daughter. I first realised how much she liked them when we were went to the park or playground. Forget the swings, slides, seesaws, she'd be off in the direction of the nearest buggy she spotted, mowing down anything or anyone in her path. There was one time when she went right up to a little girl with a buggy and snatched it right from under her. The little girl just stood there, in total shock!  I was continuously having to explain how she had to give it back as it wasn't hers – water off a ducks back to my daughter!
I'd always been adamant I would never buy one of these horrible, plastic-looking pink buggies, but I gave in after seeing how much she loved them. I found the cheapest, least pink one possible from a toy shop in Putney for the princely sum of £7.99.
She wheels it around the house, to the park, to the shops, literally everywhere. Sometimes she puts her doll in it but more often than not just enjoys wheeling it about. However, still when we're in the park she prefers everyone else's buggy to her own. I've even seen her with a collection of them around her.
She's now on her fourth buggy. The first one broke from over use, the second one a little boy borrowed when we are at the park. He kept sitting in it, and was a little too heavy! The third one didn't work when I took it out of the bag, only running on three of the wheels, so I've now gone for a different one.
There is a wide range of toy buggies/prams available, from blue ones for boys, wooden ones, and 3 wheeler ones. There's even a Silvercross Balmoral Dolls Pram for £299 at Harrods.
This time I've gone for The Corolle Dolls Stroller £14.00, reduced to £10.28 from Amazon. Let's hope it lasts.
The Silvercross Heritage Dolls Pram £270 from John Lewis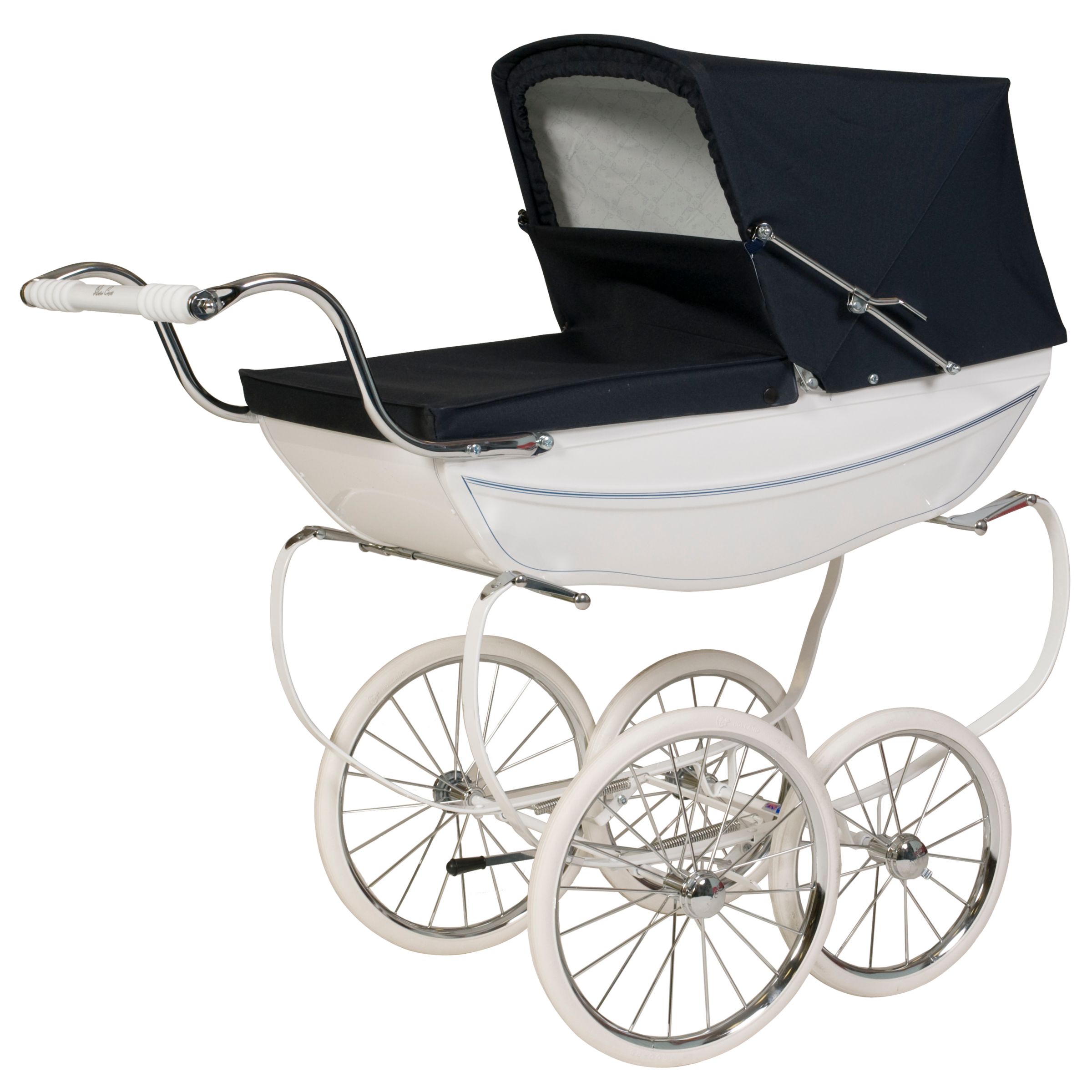 { Comments on this entry are closed }