Here are some fabulous ideas for Christmas presents for younger children/toddlers. Most of the products say they are suitable from 3+, but my daughter has just turned 2 and they are absolutely fine for her.
A Scooter
Mini-Micro T-Bar Scooter (pink or blue) £46.95 from John Lewis.
We got one of these for my daughter a couple of months before she was two, because every time we went to the park she kept making a beeline for them! Pretty soon she was whizzing around on hers.It has 3 wheels, making it easier for kids from 3-5 to balance and look super cool. You can buy a helmet too.
The one downside is that it doesn't fold, which means you have to balance it on your pushchair when taking it to the park. Believe me, this is not easy!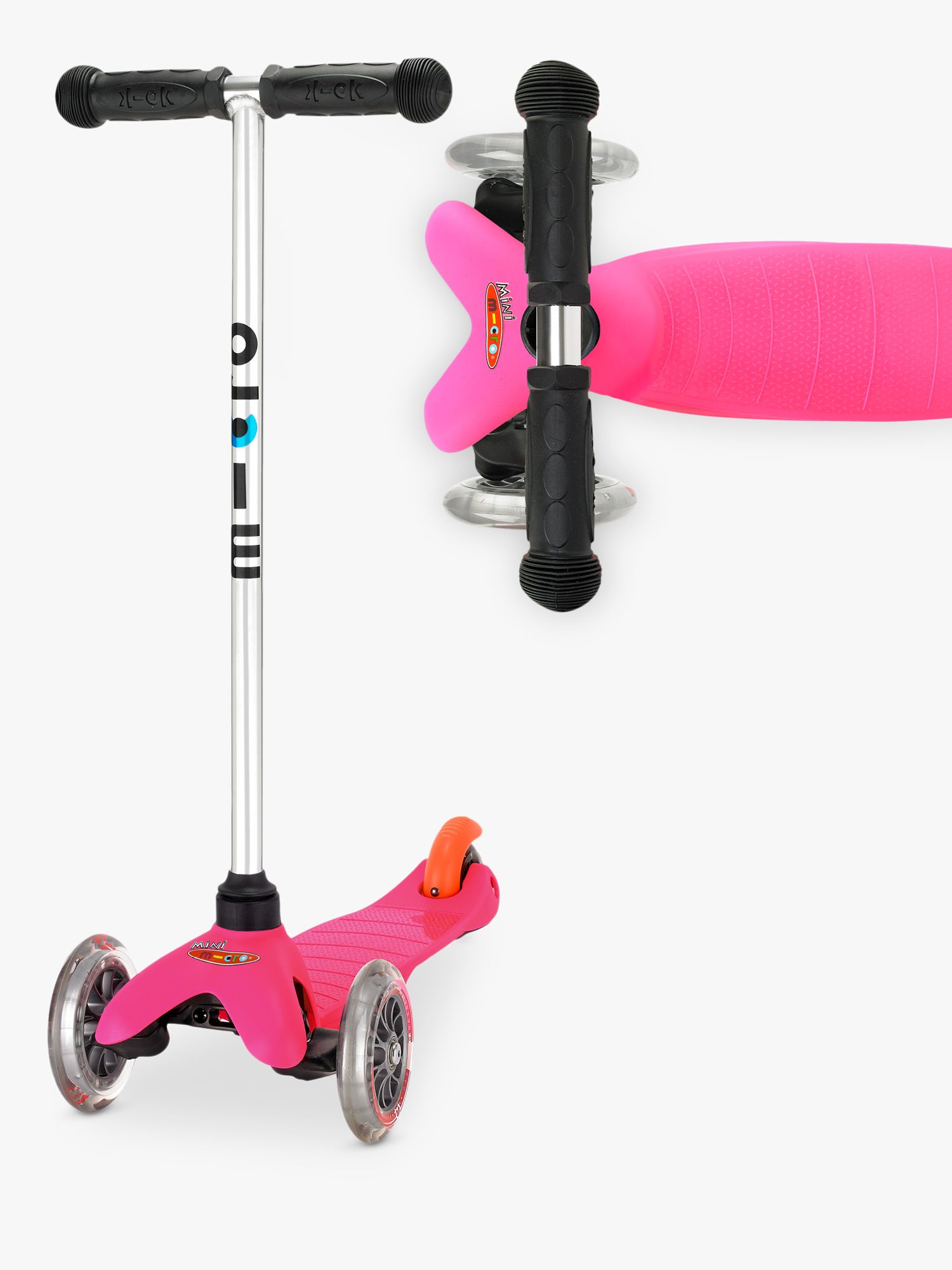 A Kitchen
Such as this Pintoy Wooden Red Kitchen Combo
wooden red one from Pintoy, £86.63 on Amazon.co.uk
My toddler has so much fun with this. We have bought a wooden fruit and vegetables set and utensils too.
Pintoy Wooden Red Kitchen Combo
For a list of the best kitchens, see a previous post here.
An Easel
This wooden easel from BloomingMarvellous.co.uk is £40. Floor standing easel with chalkboard on one side and magnetic board on the other. Paper rolls slot in the dowel at the top. Size: 94H x 56W x 48D cm.
Ikea do a nice one for £14.99 too, see my previous post here
A Wooden Bike – great for developing your little one's balance. Usually from around aged 2-5.
This Easy Rider bike is £110 from Helemill.com. Or you could go for the supreme king of bikes, the Like-a-Bike, for a mere £179!
A Doll
Corolle Doll – these pretty dolls are the 'it' girls of the doll world and have a delicious vanilla smell. Corolle - Calin candy pink
Corolle - Julia doll
Corolle Julia £31.81 on Amazon.co.uk and Corolle Lia £70 on Hamleys.co.uk are both interactive. Lia speaks four languages, giggles and talks.
A Buggy – a baby doll has to have a buggy! We like this one.
Corolle Buggy £13.69 from Amazon.co.uk: This buggy is very stylish. My daughter loves hers.
There are all sorts of other Corolle dolls accessories too.
A Piano
This Toy Grand Piano is £45 from Early Learning Centre. It looks much more stylish than many toy pianos on the market. It has good-sized three-octave keyboard, microphone, eight instrument sounds and lots of rhythms and other features. Plus record and playback feature so you can sing along to your own backing track. We bought this for my daughter for Christmas, and can't wait for her to try it out.
{ Comments on this entry are closed }